ASD is able to produce and assemble electronic cards both with SMT and THT technology. It has equipment for the automatic testing of the cards and for the optical inspection able to verify in depth the correctness of the assembly.
Each product has the characteristics according to which the phases of processing and assembly are chosen. We are able to meet your every need.
For a preliminary phase we can produce simple prototypes to be used for the first tests. PCBs are realized in a short time thanks to the LPKF cutters, the best on the market, which guarantee excellent quality.
Turning to a finished product you can choose between traditional THT technology or the more advanced SMT.
We have automatic lines with screen printing machines, pick and place and welders constantly updated. As well as specialized technicians for any need for manual assembly.
A washing room and a card testing laboratory complete the production department.
All production batches are scrupulously examined by means of a visual inspection and with optical and X-ray inspection machines, functional tests with test benches designed and tested in circuit with a moving probe machine.
In addition, a mechanical workshop equipped for assembly, processing and / or modification of mechanical parts such as plastic and metal containers, heat sinks, supports, etc.
Our equipment, combined with our skills, allow us to correctly assemble components considered critical such as BGA, QFN, 01005, Package on Package, large components and weight on PCB up to 22 layers.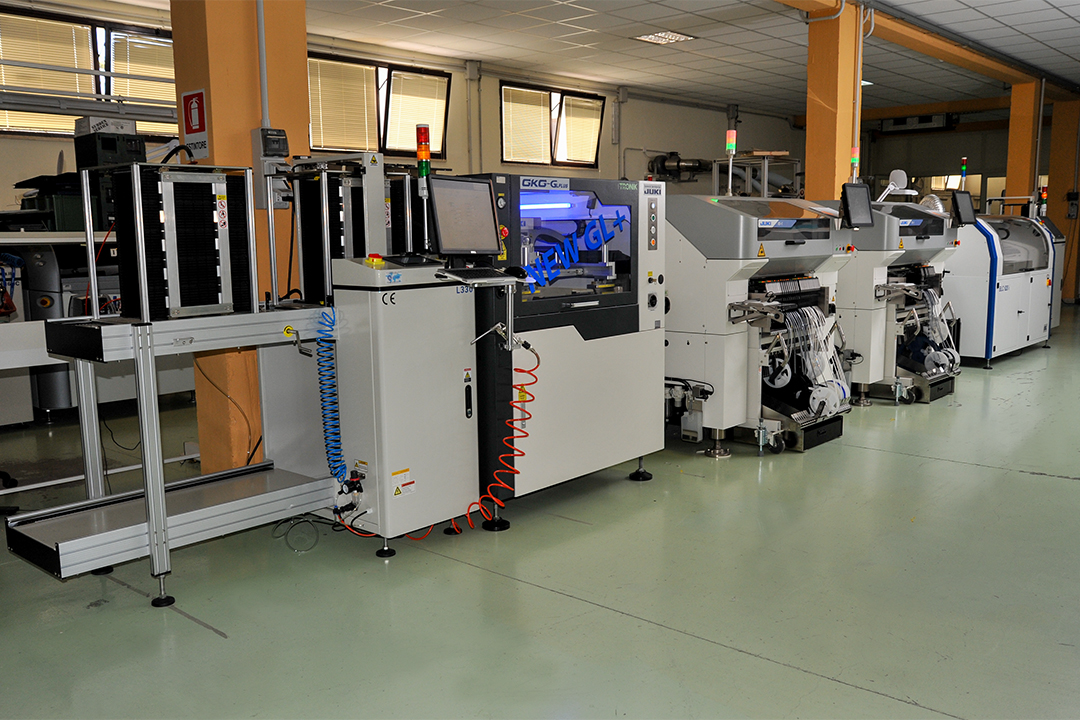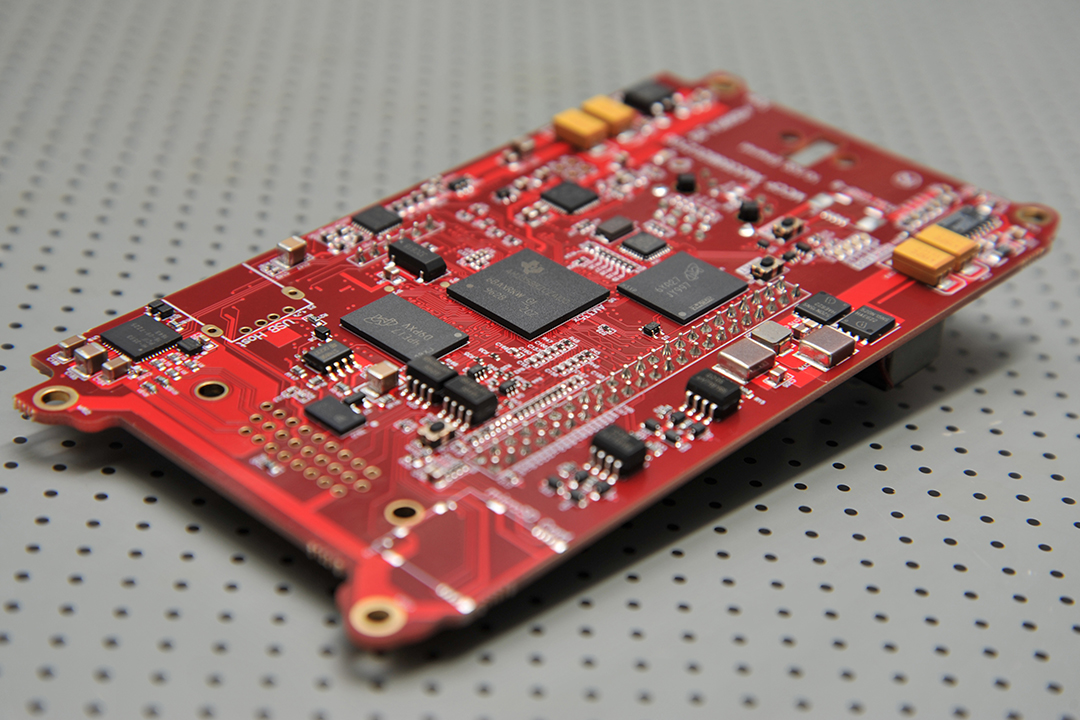 Line 70.000 components per hours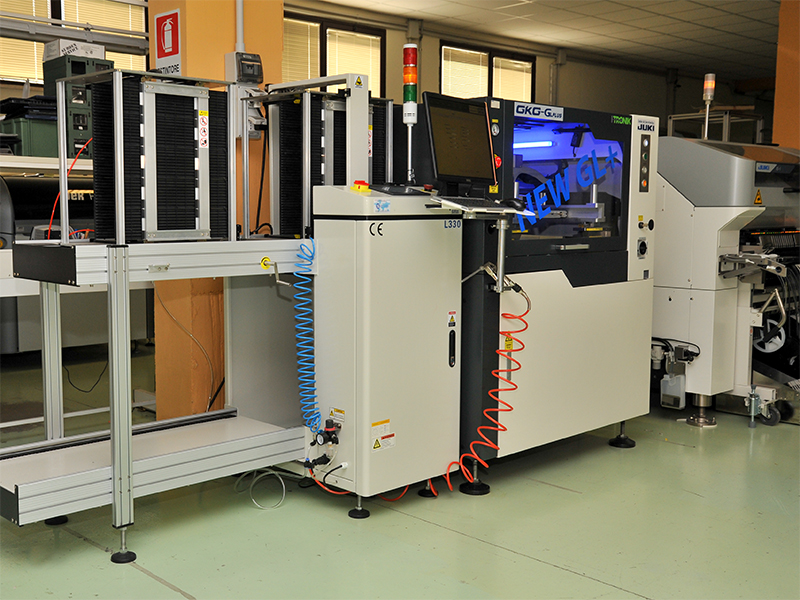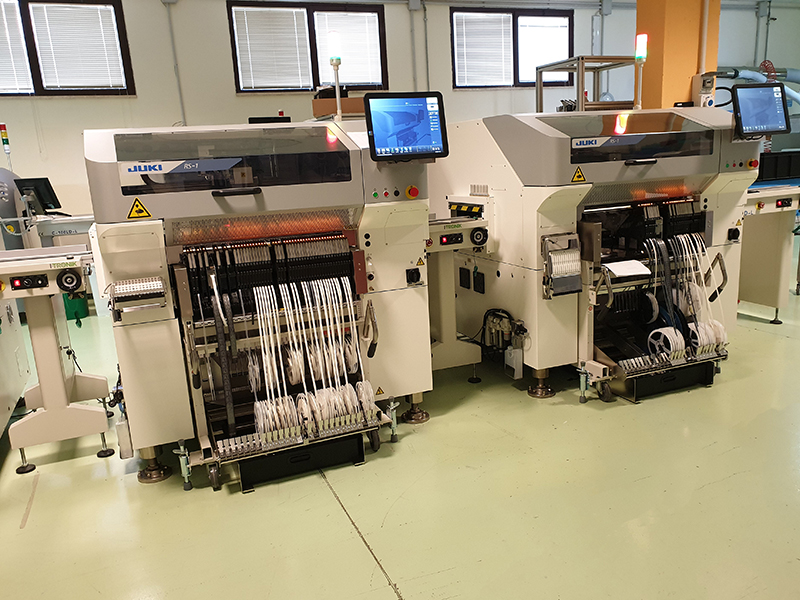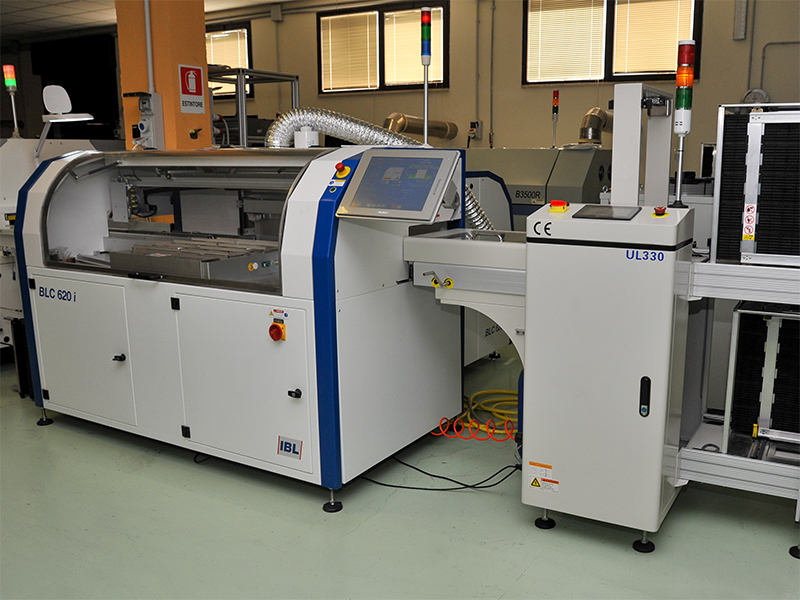 Line 10.000 components per hours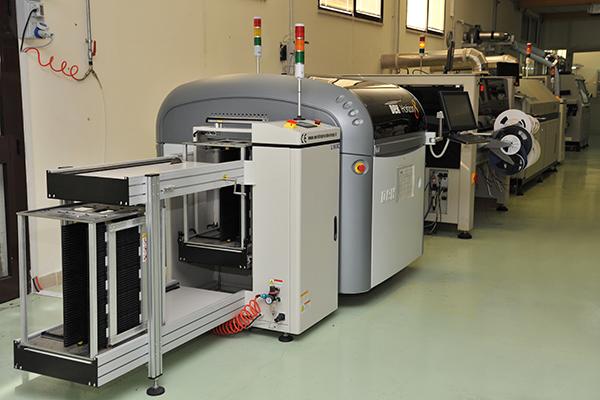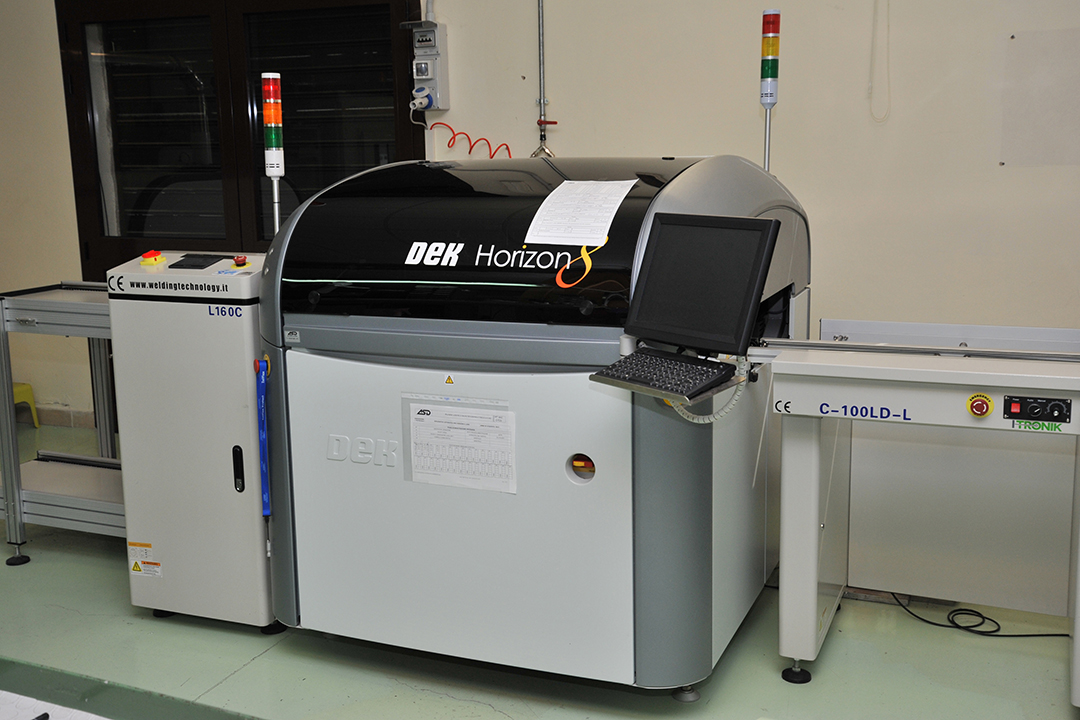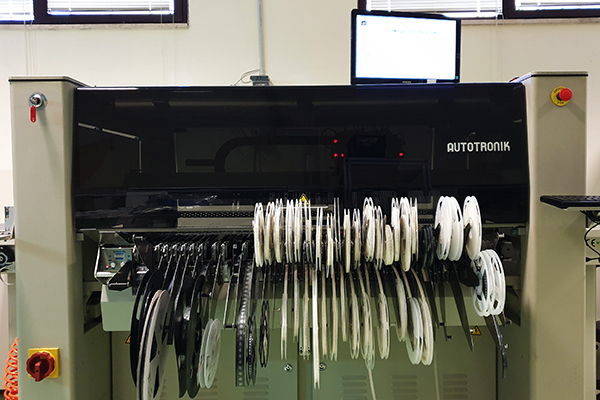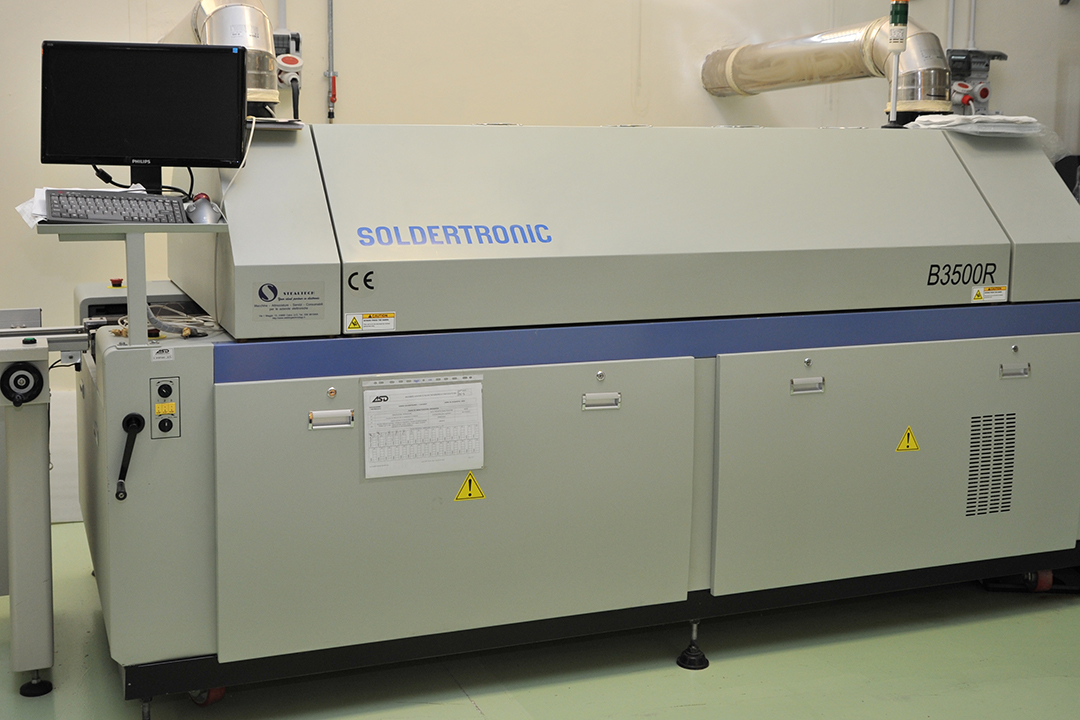 Test and trial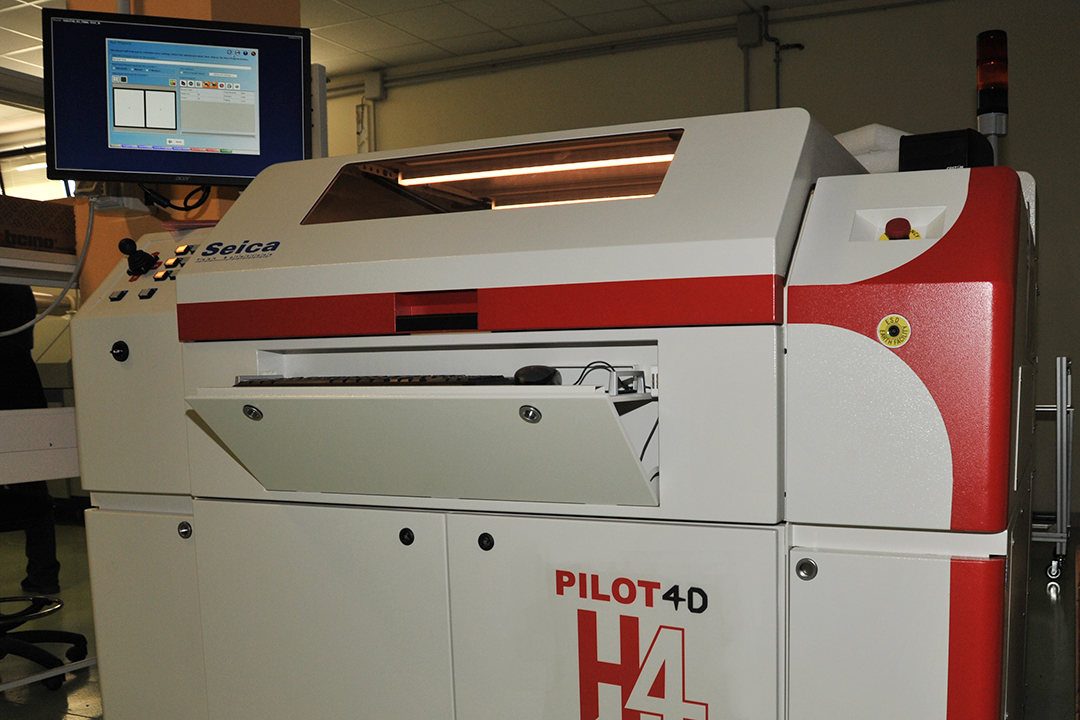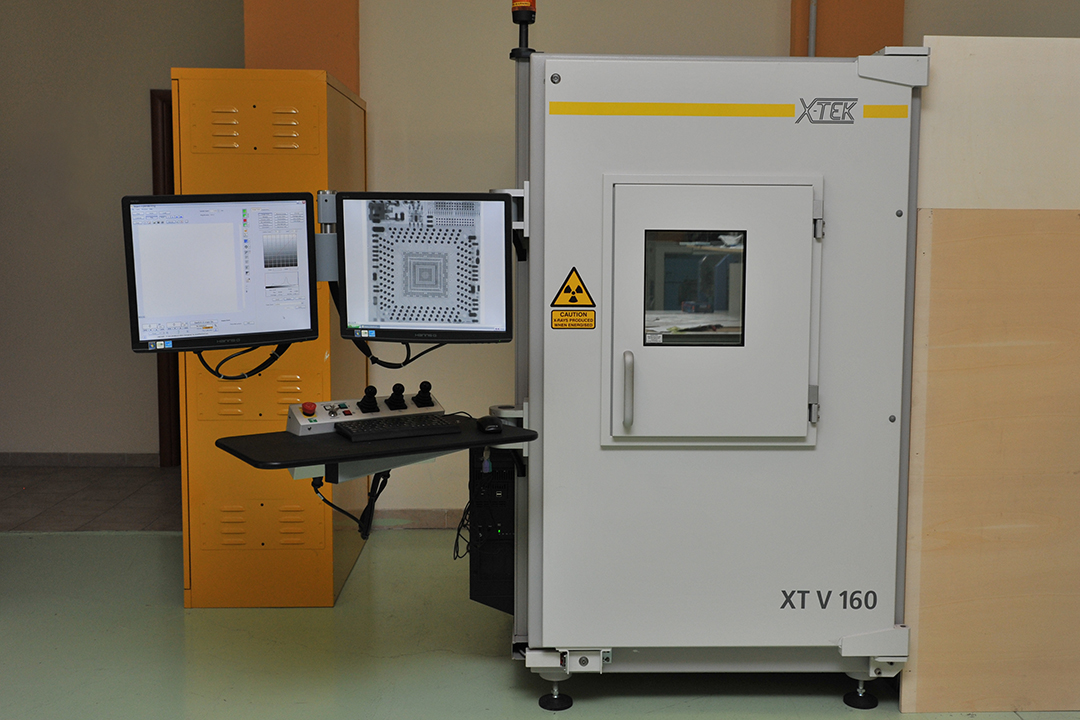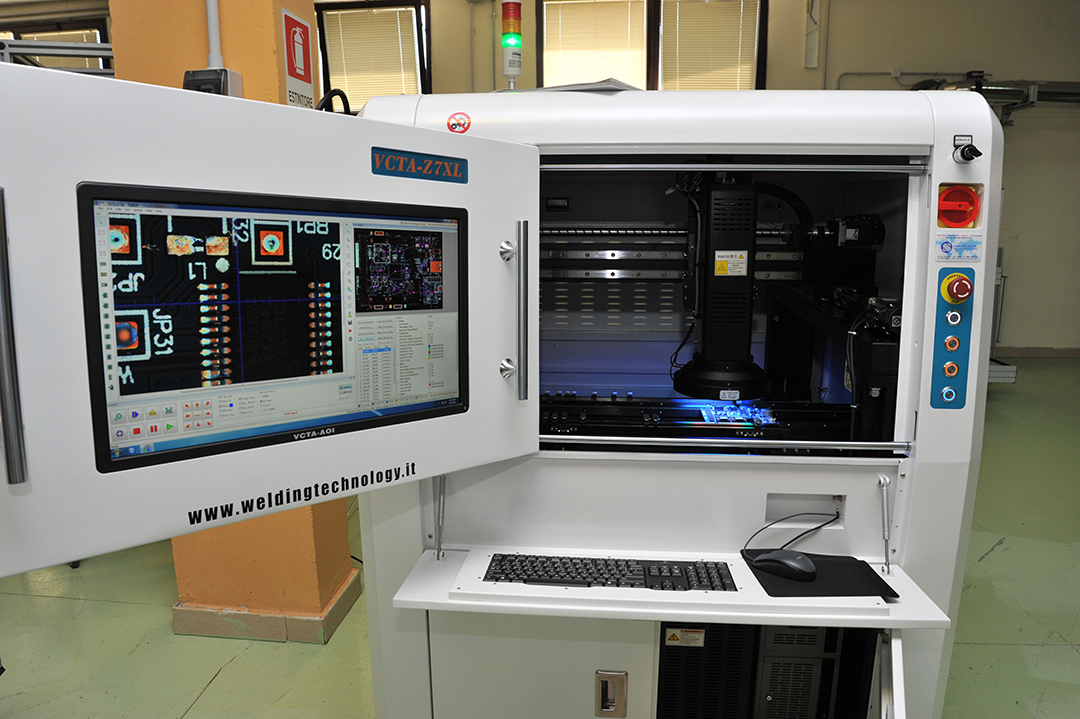 Rapid prototyping, laser marking and reworking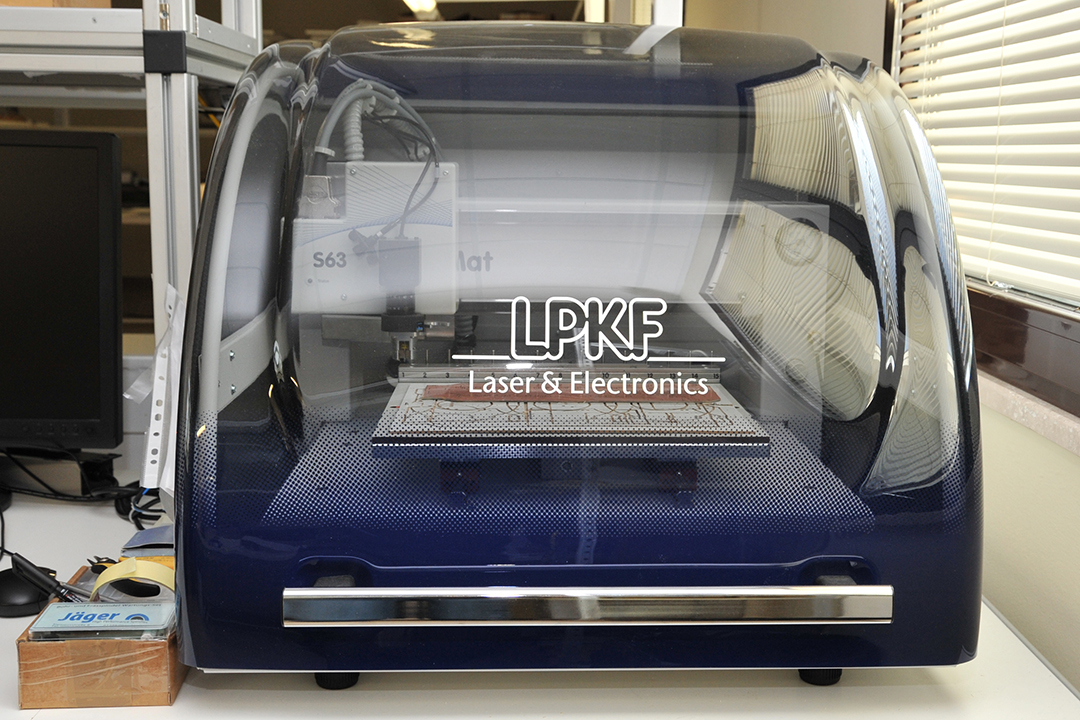 High precision LPKF milling